Vacation for Our Hearts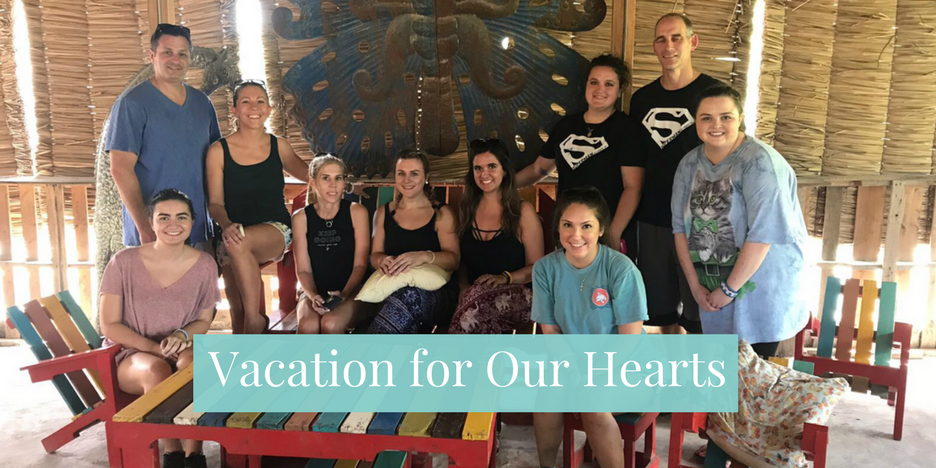 In December 2017, a group of staff members, adoptive families, and other passionate volunteers traveled together to Haiti to support the orphans there. For our Orphan Care Team, it was a life-changing experience. One of the volunteers shares her experience below:
"The primary reason we chose Children of All Nations to facilitate our international adoption was the representatives' passion for Haiti. From the very beginning, we always expressed an interest in visiting the country, and our desire to keep our adoptive baby's culture and heritage was both understood and fostered by CAN. To Children of All Nations, Haiti isn't just a Hague country providing Americans the opportunity to adopt a child in need: it's a beautiful, beloved country that will adopt us as a family.
Prior to meeting our CAN specialists, we had researched Haiti and were astounded by the history of the island and its people. Haitians are no strangers to strife and have experienced a tumultuous past, seemingly always struggling to overcome obstacles. It is not an island for the faint of heart. We decided quickly that today's Haiti cannot be read about in a book; it must be experienced. We wanted to learn. We wanted to see where our child's history will originate, the sights and sounds our child will first experience, and how we can best serve our child in continuing their growth as Haitian-Americans based on the country's culture, beliefs and values. We felt it was the very least we could do to begin our journey as a transracial Haitian-American family.
When CAN introduced the organization's idea to coordinate an orphan care trip to families in process, we applied the first day the program was open. This was the opportunity we'd been waiting for. Visiting Haiti requires organized, tough leadership with thorough knowledge of traveling there: the community, currency, political stability, lodging, direction, even down to the location of the closest market and 'Haitian Home Depot,' as we called it. CAN exudes that confidence. Our representatives were dependable, knowledgeable, informed, and connected. Honestly, it was as if they were residents. And they were so courteous and allowed each traveler to experience Haiti and the orphanage in their own way, on their own time. So while we adhered to a loose schedule to keep our days full and productive, we had plenty of time to reflect on just what we were experiencing there in an orphanage that might be our baby's current home. It was profound. And, having our representatives to rely on for all of the essentials provided us the opportunity to have a vacation for our hearts. Since returning to the United States, that's exactly how my husband and I have described it to our loved ones.
Haiti is a dramatic land. It's a place of extremes, certainly. I knew of the heat; I knew of the poverty; I knew of the earthquake; I knew of the hurricanes; and I also knew of its beauty. What I didn't know; however, was of the children. Truthfully, never in my life have I witnessed such positivity, spirituality, hope, and gratitude in stark contrast to the environment and circumstances. The children are cared for, no doubt, and they are loved, but their existence is, like Haiti, tumultuous and rough. The children taught me so much, but mostly, that they have no time to wallow in what they might not have because there's so much life to be lived. I can only aspire to achieve the attitude of optimism they possess.
Our orphan care trip with CAN was an indescribable experience that one can only appreciate by visiting. The smells, the sounds, the touch of holding a child's hand are experiences so unique to the orphanage and the island that they very quickly intensified the love I have for the child we have yet to bring into our family. I cannot tell you how highly I recommend putting your trust in CAN and making this trip a reality, prior to your prospective match. My ONLY reservation is, candidly, if you think you are anxious now about the length of this process prior to homecoming, just wait until you experience the love and gratitude for your visit in each and every child's eyes. It was a few days for the orphans, but it will last a lifetime for us. It's an experience that has changed our lives for the better, especially as an adoptive family to one of Haiti's littlest blessings."
Resources