Staff Spotlight – Kayley
Meet Kayley!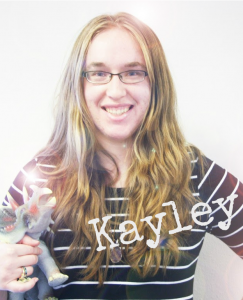 What is your job title and description here at GWCA?
As Travel Advisor for GWCA/CAN, I facilitate each family's travel to the country where they will be adopting their child. This includes intra-country travel arrangements, scheduling adoption appointments, and making sure families are prepared for their journey in whatever way they may need. I also manage the Legacy Journey department, which facilitates heritage tours for adoptees to go back to China. In fact, I currently have about 30 families in China on a heritage tour sponsored by CCCWA, which is extremely exciting.
How long have you been working at GWCA?
I began work at GWCA on January 15, 2013. I moved into the role of Travel Advisor in June 2013, and have been in that position since!
What do you enjoy most about your job?
Communication with families, and figuring out ways to support their transition and travel in seamless, effective ways. Travel is, admittedly, a difficult time if only because it is high stress, and there is a large amount of emotional and financial output. But – the travel phase also has the highest rewards, and there is nothing I enjoy more than getting a happy email or pictures from families that just had Gotcha Day.
What is the most difficult aspect of your job?
Working with separate entities because this can sometimes cause unexpected delays that can't be controlled. Those are difficult to navigate as a travel manager, and even more difficult for the families who may have to wait a bit longer to see their kiddo. It doesn't happen often, but when it does it is frustrating for everyone.
How have you grown personally from working at GWCA and with their families?
GWCA is a collaborative environment, and I think that has made me more aware of effective communication, teamwork, and coordinating my day so that I am helping someone else – both the families that we serve, and other staff.
Why do you love adoption?
Every human being deserves a family that loves them.  Adoption gives families the chance to grow, and gives children in particular the chance to learn and play in a happy environment. I think being born into that type of environment is a wonderful privilege, and my work is centered on the goal of extending that privilege to all orphans. Adoption journeys are never "perfect," but I'm always honored to be a part of them in whatever capacity I can be.
Fun facts about Kayley: 
1. I am a black belt in American tae kwon do.
2. I have two dogs and I could not love them more, even if I'm pretty sure they conspire against me.
3. I moved to Canada for two years to go to graduate school, and I don't know what I'm going to do without proper cold weather in my life now. (Side note: It's true, Canadians are the nicest people in the universe.)
4. My mother and I once drove for 25 hours straight from London,Ontario to San Antonio,Texas just to prove we could do it.
5. I love movies of any kind, and if there is a quirky documentary on this planet that I haven't seen … I would be shocked.