Haiti Valentines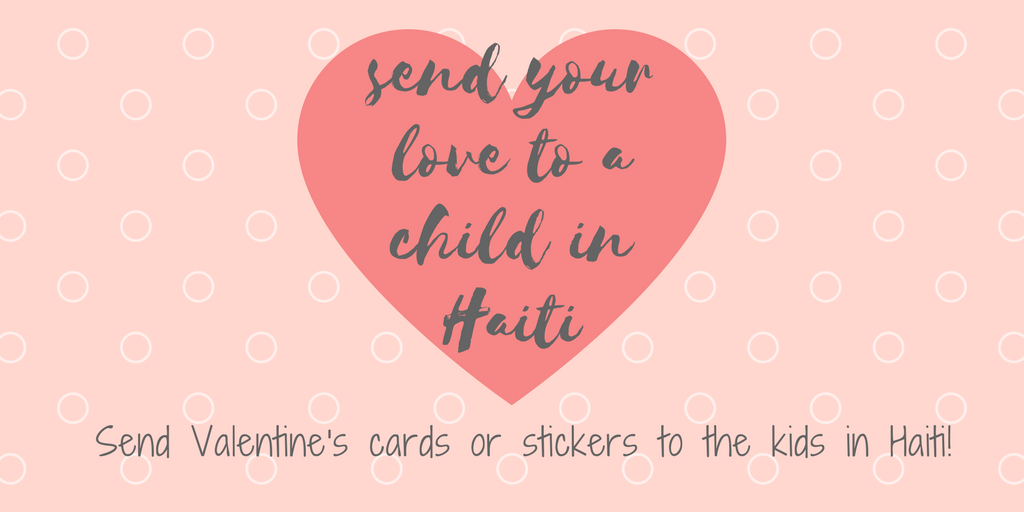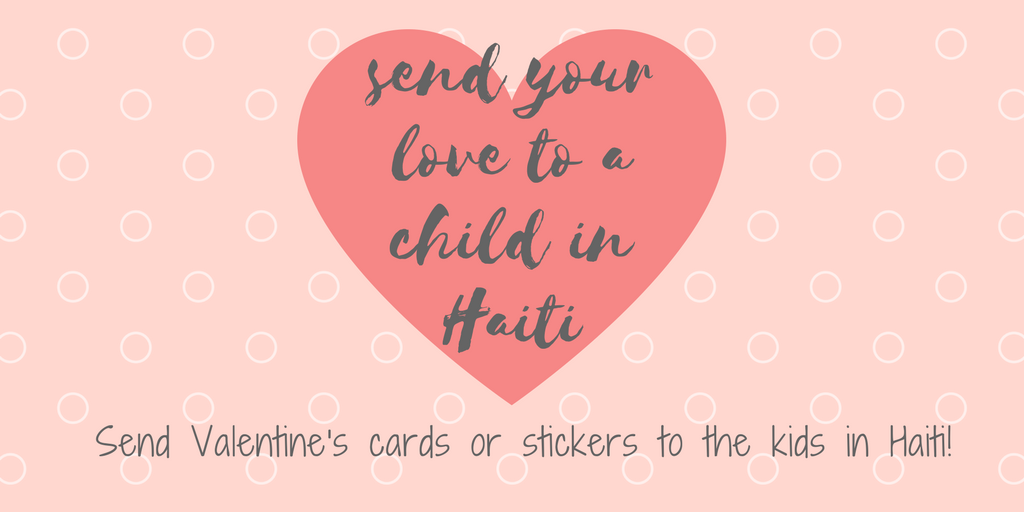 Valentine's Day is right around the corner! This year, we want to send love to all the kids at our partner orphanages in Haiti. We're accepting Valentine's cards and stickers at our office until February 5, 2018, and we'll send them to the kids for Valentine's Day.
If you're interested in sending cards or stickers, please mail them to:
Attn: Hilary Clemons
Children of All Nations
248 Addie Roy Rd.
Suite A102
Austin, TX 78746
If you have any questions, please contact our Haiti Adoption Counselor Hilary at hilary@childrenofallnations.com. Thank you for showing the kids how much we love and care for them!
Resources