Haiti Program to Double in 2017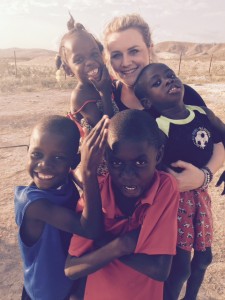 Children of All Nations recently received a very exciting update from Haiti on our re-accreditation and quota for the upcoming years, stating that we can now accept TWICE as many families as before! This is wonderful news, as each family that submits their dossier to Haiti means another child is coming home. Our Haiti adoption program is very near and dear to our hearts, and CAN's matching specialists are incredibly passionate about finding homes for children in Haiti.
CAN's Haiti adoption program has both a Healthy Track and a Waiting Child program. This makes it a great option for many families, whether they're looking to adopt a younger medically healthy child or they're open to adopting an older child, a sibling group, or a child with medical needs. The needs of children in the Waiting Child track often vary, and can vary anywhere from very minor to more moderate or severe depending on the child. As the process for CAN's Waiting Child adoption program is different from that of the Healthy Track program, we encourage any families that are interested in learning more about it to reach out to our matching specialists!
We have already filled our Healthy Track spots for 2016, and our 2017 spots are filling up quickly! 
If your family is interested in learning more about our Haiti Healthy Track or Waiting Child program, contact our CAN matching specialists today!
References: