Dominican Republic: Family Accepts Match!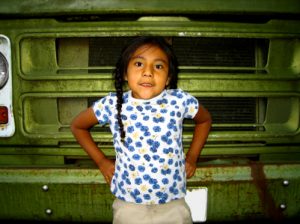 We are so happy to share the news that one of the families in CAN's Dominican Republic adoption program has accepted a match with an incredibly sweet little girl through the Waiting Child track! We are so excited to see some of the recent movement with this program, and we look forward to following the rest of this family's adoption journey.
Since CAN's Dominican Republic program has both a Healthy Track and a Waiting Child adoption program, there is a wide age range of kids who are in need of families, however, our reps have informed us that there are many kids between the ages of 4 and 6 years old who are waiting.
Families in this program have the option of either being matched through the traditional "Healthy" track with a medically healthy child, or being matched through the Waiting Child program. Children in the Waiting Child program have not found their Forever Families yet due to the fact that they either have some sort of medical need, or because they are considered an older child. Some of the more common medical needs that children in this program have are things such as missing digits, missing limbs or HIV. If your family is interested in adopting a child from the Dominican Republic and you would like more information on either the Healthy Track or the Waiting Child program, contact CAN's adoption specialists today at info@childrenofallnations.com!
Resources
**For privacy purposes the picture shown is a stock photo**