Why CAN Loves Haiti
While all of our adoption programs are near and dear to our hearts, there are always certain programs, children, or countries that each of our matching specialists feel a special connection to. Hilary, one of our CAN matching specialists, has always had an incredible passion for Haiti. We asked her to share with us a little bit about where her passion for Haiti comes from: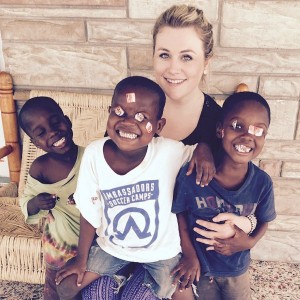 Since a very young age I always told my mom that I really wanted to go to Haiti. My mom never really understood why I was so drawn to this country and as I got older that passion continued to grow and a trip that I had always dreamed about going on turned into also wanting to adopt. The more I learned about Haiti the more my devotion developed for the country, the people, and of course, the children. I began researching a variety of ways that I could get involved, take a trip, and do more. This ended up leading me into my current role as an International Adoption Counselor and working directly with Haiti. Who would have thought! I was finally able to take my first trip to Haiti this past February and as the plane descended for touch down and I could finally see the country tears began streaming down my face. This was a moment I had dreamed about for so long and to finally be here; well I found myself speechless. This country has been through so much and with the lack of education, resources, and jobs Haiti tends to be left in a state of struggle. But, even with all they go without the people and the children have such a joyous spirit that you can feel almost everywhere you go. They say beauty is in the eye of the beholder and I truly believe that Haiti and its people are breathtakingly beautiful.
In February of 2016, Hilary was part of a team with CAN that traveled to Haiti to visit the orphanages that we're partnered with, bringing all of the donations that we had received for Haiti Holidays. Below is a video from her time in Haiti. If you're interested in contributing to this year's Haiti Holidays donation drive or if you would like to learn more about our Haiti adoption program, contact Hilary at hilary@childrenofallnations.com today!