7 Haiti Spots Left In 2018 Program!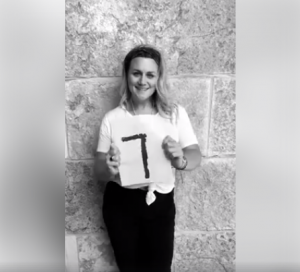 There are only 7 spots left in CAN's Haiti Healthy Track program for 2018, and they're filling up quickly! Families in the 2018 program will be able to submit their dossiers as early as October of 2017, so now is the perfect time to get started!
Our Haiti Healthy Track program is for families who are interested in submitting their paperwork to be matched with a younger, medically healthy child. If your family is open to adopting an older child, a sibling group, or a child with medical needs, then our Haiti Waiting Child program may be a better fit.
Each year we're given a limited number of spots to fill for each of our Haiti adoption programs. These spots typically fill up very quickly, so we encourage families to get started right away when they're ready to begin their journey.
If you're interested in learning more about CAN's Haiti adoption program, our program specialist, Hilary, would love to speak to you! She recently returned from a trip to Haiti where she was able to visit the creches that CAN works with, meet the children, and work on program development. For more information, contact hilary@childrenofallnations.com or visit our website today!
Resources