Meeting with Ukrainian Delegates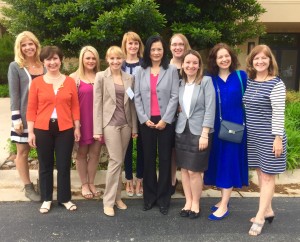 Today our agency had the privilege of hosting a meeting for the International Visitor Leadership Program upon the request of the Department of State. Several of our staff members met with delegates from Ukraine's Central Authority to discuss the Hague Convention, international and special needs adoption, and the role of government in regulating adoption. It was a wonderful opportunity to connect with one of the countries we serve.
We were truly honored to have this opportunity, and we hope that our visitors enjoy the rest of their stay!