11 Days Left to Give Back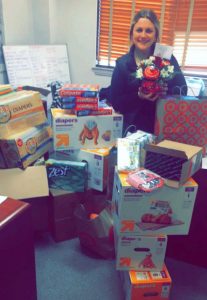 The new year is right around the corner, and there are only 11 DAYS LEFT to donate to CAN's 2016 Haiti Holidays Donation Drive!
We have been so blown away by the generosity we've seen throughout the community, as our families and friends have come together to contribute to this cause. We have already sent one shipment to Haiti, and we are eagerly awaiting the moment when we get to send the rest of the supplies that our families have provided us with!
Each of the orphanages in Haiti that CAN is partnered with have provided us with a list of items that they're in need of (see below). Our donation drive will be ending on January 1st. If you're interested in contributing, please send one of the requested items or a gift card to Children of All Nations.
Thank you for supporting our Haiti Holidays Donation Drive!
Items requested: 
– Toothbrushes
– Toothpaste
– Diapers (all sizes)
– Formula
– Clothes (For older boys and girls)
– Underwear (all size)
– Bar Soap
– Baby Powder
– Powered Milk
– Shoes (all sizes)
– Deodorant
– Baby Oil
– Shampoo
– Blankets
– Hair Accessories
– Vaseline
– Gift Cards
Items can be mailed to: 
Children of All Nations
ATTN: Hilary
248 Addie Roy Road A102
Austin, Tx 78746