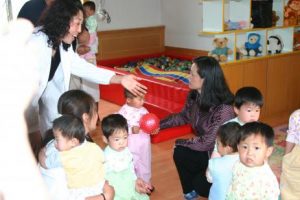 Participating in our Adopt an Orphanage program opens the world's doors to adults and youth to take part in the tremendous need in orphanages all over the world. This opens up the opportunity to help others desperate for food, clean water, basic health needs, and even a bed to sleep in.
How Adopt an Orphanage Works
This project aims to provide humanitarian aid to orphanages and children's homes in Vietnam, China, Uganda, Democratic Republic of the Congo, Ethiopia, Peru, and Haiti. Your group's sponsorship of one (or more) orphanages can help children stay healthy, happy, and hopeful for a bright future.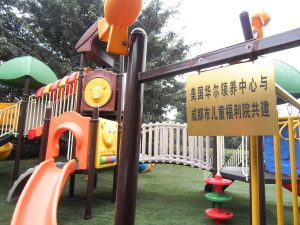 The Adopt an Orphanage program helps ensure needy children in orphanages world-wide receive the basic necessities required for survival. Many of the orphanages that will receive aid from your sponsorship are those that care for adoptable children. Children are often not adopted by families because they become extremely ill, are malnourished, and are not well-taken care of due to the lack of supplies at orphanages. Many families are not able to care for children with certain illnesses, thus from basic preventable illnesses and lack of care, many children never find their forever family through adoption.
Although there is much need for aid in the US, the staggering amount of poverty, disease, child abuse, and neglect, as well as the number of children without families living in the streets, cannot be ignored in developing countries around the world. Everyone has seen the commercials on TV advocating for donations to support children in various poverty-stricken countries, and more would donate if they were confident that their dollar was indeed helping those in need.
By sponsoring an orphanage through Great Wall China Adoption and Children of All Nations, you get to choose the sponsorship option that is right for your group through a local, trustworthy and transparent organization. You can even choose to arrange a humanitarian aid trip to the orphanage you are sponsoring in most cases.
Download the Adopt an Orphanage General Proposal today.
If you have any questions about our Adopt an Orphanage program, give us a call at 512-323-9595 or contact us here.