Twins, Twins, Twins!
We currently have three sets of twins that are ten years old from Bulgaria who would love nothing more than to find their forever family and home. If you are interested in adopting from Bulgaria, adopting older children, and adopting twins please contact CAN today! We would love to give you more information about these amazing children.
Because of Bulgaria's privacy policy we cannot post their photos online. If you would like to see photos and learn more about our Bulgarian Waiting Children, please request to join our private Facebook group.
The Perks of Adopting Older Twins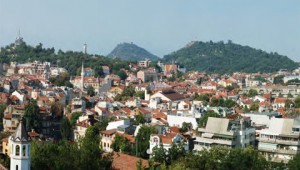 Adoption, in general, is a life changing decision which takes a great deal of consideration.  Many families feel that adoption is something they have been called to pursue, as they consider the child (or children) that they are bringing into their family to be the missing piece to their puzzle. While many families initially look into adopting a younger child, there are many older children or sibling sets who are in need of families as well. Many of these children have been in an orphanage or a foster home since they were very young. They have never had the chance to come home from school to a "real" mom and dad. They do not know the feeling of being tucked in at night, or sitting down to a family dinner and talking about their day.
While we receive sibling sets of Waiting Children for many of our international adoption programs, we have recently seen more and more sets of twins from our Bulgaria adoption program. Many parents will tell you that having twins is the greatest blessing in their lives and that having twins is a journey filled with unexpected bonuses. With twins, you get to see something incredible, which is the special bond that they share. Twins have known each other before anyone else ever knew them. When twins are placed into an orphanage they quickly learn that their survival tactic is to take care of each other just like they did in the womb. Typically, one twin becomes a little more dominant insuring that they are both always taken care of. Their twin relationship is taken to another level because they can always depend on one another. 
Wouldn't you like to be the family that tucks them in at night, and loves and cares for them so that they know they can depend on you too? If you're interested in learning more about our dynamic duos, contact Children of All Nations, or ask to join our Bulgaria Waiting Child Facebook group today!