Three is the Magic Number
We currently have beautiful sibling groups made up of three siblings. Many countries will allow sibling groups to split as it is much easier to place one child versus three. The hardship these children have faced so far in their lives is unbelievable, and it's awful to tear them away from the only family they know.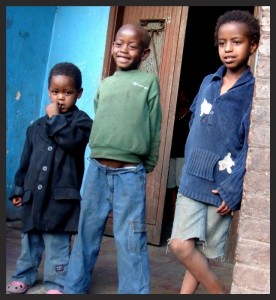 Our agency strives to advocate for these kiddos as a family and keep them together. We know it's not easy adopting one child and introducing them to a new family, so three can definitely be tough on a family's dynamics and resources. However there are benefits to adopting a sibling group of three.
1. These kiddos have been together through a lot. They have been each other's support system through whatever situation led them to adoption.
2. These children are part of what's left of a family system. This allows them to maintain their roles, which is a benefit in identity formation.
3. So many children are forced to be separated from their siblings. Adopting a sibling group of three gives you the chance to make a difference in keeping those kids together. This could make adjusting to their new home much easier if they are all together.
Feel free to reach out to our international adoption consultant