St. Valentine
By definition today is the day of love. The funny thing is, that it's a day that we either love to love, or rather we love to hate; a day that can elicit a variety of emotion, but many of us can't even recall why we celebrate it. The story of St. Valentine is indeed a nebulous one. Historians believe that Valentinus was a martyred Saint sometime around 269 AD in Rome—this much we know. After this, the details become a bit hazy. Was he a priest or was he a bishop? How many St. Valentine's were there? Did the poet Chaucer invent the day as a fallacy? The bottom line is, we don't really care.
Over the years we have seen and heard some of the greatest love stories of all time waft through our hallways. They usually involve a loving family who feel like there's just one more of them out there. Someone they've never met, but they know that they love from the deepest parts of their being. And they never stop knowing until they meet.
We maybe a little biased, but to us—that's true love. So with that, we wish you the happiest of days!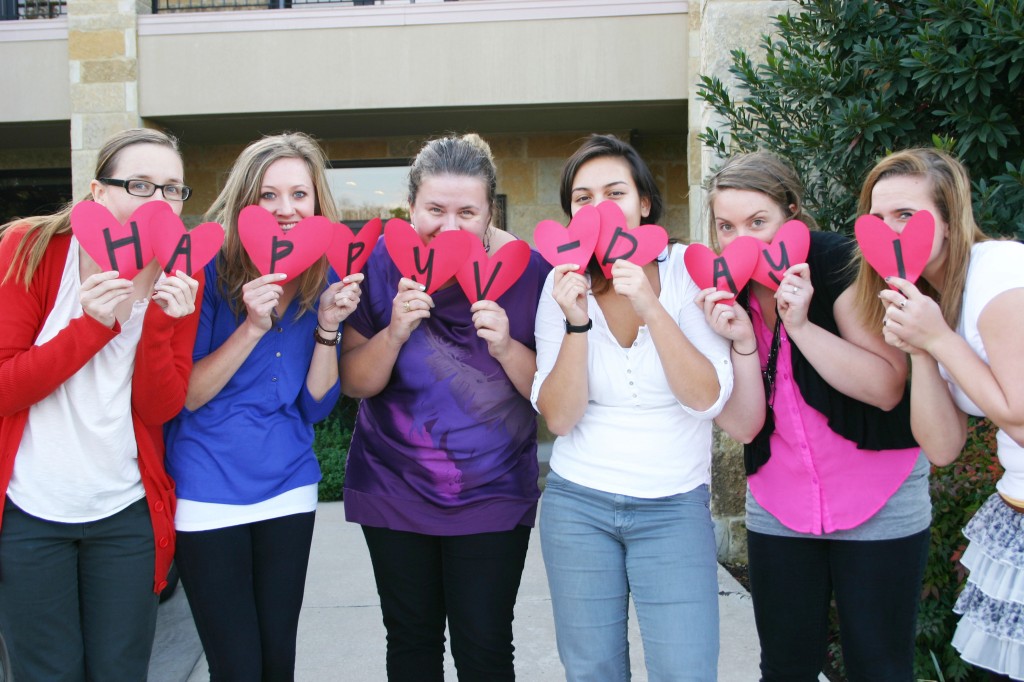 Happy Day from the CAN team! 
Here are some of our favorite quotes about LOVE:
"My heart is, and always will be, yours." – Sense and Sensibility
"Love means never having to say you're sorry." – Ali MacGraw, Love Story
"A simple 'I love you' means more than money." – Frank Sinatra
"To be brave is to love unconditionally without expecting anything in return." – Madonna
"Love is of all passions the strongest, for it attacks simultaneously the head, the heart, and the senses." – Lao Tzu
"Where there is love there is life."-Mahatma Gandhi