11 New Bulgarian Kids are Waiting!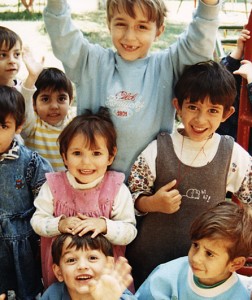 Our CAN Matching Specialist have just received ELEVEN new files for children in our Bulgaria adoption program! This Waiting Child program provides families with the opportunity to be matched with a child at any point in their adoption process, meaning even if you haven't started your adoption journey yet you could be matched today!
While each international adoption program has its own set of eligibility requirements, Bulgaria's requirements are relatively open, making it a great option for many families! If you're interested in learning more about our new Waiting Children or gathering more information on how you can get your adoption journey started today, our Matching Specialists would be happy to speak with you!
Resources
*Due to privacy policies, we are unable to post photos of Bulgarian Waiting Children here. If you are interested in seeing their photos, visit our Waiting Child Photo Listing, or contact us today!