Meet Kristy Inman!
We are excited to give our families a little glimpse of the staff here at GWCA and CAN, so that you can see who we are and why we love doing just what we do. Every day we come to work and love to connect with our families, but now we are going to show you whose faces are behind every phone call, letter and E-mail received!
Our next staff member that we want to introduce you to is Kristy Inman, one of our international adoption counselors! Kristy is a case manager for our Latin American & Caribbean, European and Asian countries. She works exclusively for our CAN office, advocating for our families interested in adopting children from those regions. Kristy is a little ray of sunshine. She cares about connecting with the people around here, and that's no exception for her families. She is there for them when they need her the most and she's fiercely committed to their cause.
So without further ado… Meet Kristy!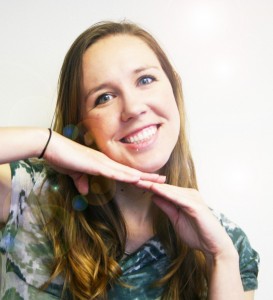 What is your job title and description here at CAN?
My job title is International Adoption Counselor for Children of All Nations. I am the case manager for families in our non-Africa, non-China programs. Once a family sends back their contract I work with them to help complete their dossier all the way through the referral phase until they are ready to travel.
How long have you been working at CAN?
I have been with CAN since the summer of 2012.
What do you enjoy most about your job?
The best part about my job is knowing that all the hard work I put in goes towards helping fulfill the real need for children that do not have permanent homes. I enjoy getting to know my families and walking beside them on their adoption journey. Adoption is a unique process and it's a privilege to labor on behalf of these children and families.
My favorite part in the process is issuing the referral of a child to a family. Each family spends so much time, energy and resources towards being able to offer their home to a child in need and I feel very fortunate to facilitate the family learning about this child for the first time. The child that they've planned and made sacrifices for now has a name, face, picture and identity.  After all the preparation the family has done it's a joyful moment to share their referral with them.
What is the most difficult aspect of your job?
When working in international adoption you cannot escape the fact that there are a lot unknowns. I work with my families for such a long period of time that in many ways I experience the highs and lows of their adoption right along with them. When there are questions that can't be answered for a family I feel frustrated too. I often wish I had a crystal ball on my desk to reference so I could alleviate all of those unknowns for every one of my families.
How have you grown personally from working at CAN and with their families?
I have learned so much during my time here at CAN. I have never worked harder, and never been more satisfied with my work. I am constantly understanding more what it means to do something fulfilling and how believing in what you do can make all the difference.
My families have taught me a lot about perseverance and sacrifice when caring for others. Families will go through great lengths, inconveniences and expenses to care for a child they may not even know yet. It serves as a constant reminder of what we're capable of—and what we're capable of can be astounding.
Why do you love adoption?
Over the last few years I have had several friends go through the adoption process, both domestically and internationally. Before I started at CAN I knew that adoption can be difficult, but worth all the effort. Since I've been an adoption counselor I have grown to comprehend what a gift these children are and how much they bless their adoptive families.
The picture of adoption is beautiful because it speaks of hope. Adoption is not necessarily how things are suppose to be. Children are not supposed to lose their first families. Yet there are millions of children without a home and without the ability to change their circumstance. Adoption is a reminder there's always hope—and some for all of us.
Fun Facts about Kristy:
One of my career goals was to work for an adoption agency.
Growing up I was a competitive figure skater.
In college I took a semester off and taught English to elementary-high school aged kids in a small mountain town in Peru.
The biggest reason I may never leave Texas is queso and Tex-Mex.
I have been playing the cello for 15 years.
Sometimes I still dream of wining an Olympic gold medal.
"Kristy is so caring and kind with all of the families she works with and gets genuinely excited for them each step of the way. She makes a personal connection with them and spends a lot of time on the phone chatting with them. She has such a great bubbly and positive attitude!" –Kristy's co-worker