A Look Inside Poland
The Trip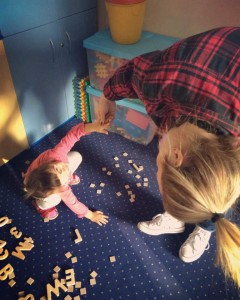 One month ago our CAN team was wrapping up their trip to Poland and Bulgaria and preparing to head back to the United States. They were in Eastern Europe for two weeks, during which time they had the chance to meet with in-country representatives, and visit adoption centers and orphanages to meet some of the incredible children who are in need of families. These program development trips are always bittersweet. There's so much we can learn, and so much progress that can be made, however, they're emotionally exhausting.
Working for an international adoption agency, the concept of adoption is something we're all very passionate about. We talk to families every day to walk them through the process, give them updates, and prepare them for the transition of welcoming a new family member into their home. But when you meet a child who has been waiting for years, you walk through their orphanage, and you see them holding on to hope that a family will come for them soon, it gives a whole new meaning to child advocacy.
The Children
During her time in Poland, our CAN matching specialist, Hilary, met many children and sibling groups who are in need of Forever Families. While there are some older healthy children who are waiting, there is a great need for families who are open to children with special needs – specifically HIV and Down syndrome.
If your family is open to adopting a child with a need such as HIV or Down syndrome, our CAN matching specialists would be happy to talk to you about our Poland program. Many of the children with these needs that Hilary met in Poland were as young as 1 year old!
  A Look Inside Poland
This video below shows several photos from our CAN team's trip to Poland, including orphanages they visited, children they met.