Latvia Adoption FAQ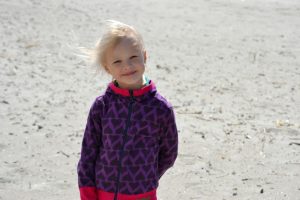 Whether it's a connection to Eastern Europe's rich culture or the desire to bring an older child or sibling group into your home, there are countless reasons why our families choose to adopt from Latvia. CAN has seen a great deal of movement with this program lately, from referrals being issued to families traveling to bring their kiddos home. With all of the excitement surrounding this program, we wanted to provide answers to some of the questions we hear most often.
If your family is interested in adopting from Latvia and you would like more information, visit our website or contact CAN's Latvia adoption specialists today!
Is travel required when adopting from Latvia?
Yes, all families will be required to travel to meet their child. Latvia has 3 travel trips. The first trip is a month long stay in country, the second is 3-4 days and the third is 5-6 days.
Are both parents required to travel on all 3 trips?
No, both parents must attend the first trip, but only one parent is required to travel on the second and third trips.
Can I adopt a healthy infant?
No, the children available for adoption are older (8+). Additionally, most of the available children will have special needs to some degree – ranging from minor to more moderate and severe.
Why are there no younger children available?
Latvia favors domestic adoption over international adoption, therefore, all children are placed on a domestic list for an extended period of time before they are placed on the international list.
What type of placement is most common for the children to reside in?
Most often the children are residing in orphanages, foster families, or guardianships.
I am adopting as a single. Am I eligible to adopt from Latvia?
Absolutely! Latvia welcomes both single men and women.
After my dossier paperwork has been submitted to country, how long will I wait to be matched?
Most families wait about 6-12 months to receive their official referral. This will vary depending on the availability of children, the broadness of the applicants adoption parameters, and whether or not the applicants are pursuing a child they previously hosted.
Is there a list of available children I can look at?
Yes, the list can be found here. It is updated about twice a year.
Do I need to have a completed home study before starting my dossier paperwork?
No, it is actually recommended that families wait to start on their home study until they have been assigned their dossier specialists. Home studies must be reviewed and approved by your dossier specialist before it can be finalized by your social worker.
How do I begin my adoption process?
Once you have selected the country you would like to adopt from, you will need to fill out our online application which can be found here. There is an application fee of $250 due at the time of submission.
How old do I have to be to adopt from Lativa?
Both parents must be a minimum of 25 years old.
Can same-sex couples adopt from Latvia?
Unfortunately, Latvia does not allow for same-sex couples to adopt at this time.
What are the most common special needs?
Some of the most commonly seen needs are hearing/vision impairments, poor dental health, speech delays, HIV+, rickets, malnutrition, and developmental delays due to institutionalization.
When do I get to meet my child?
Families will meet their kiddo/s within the first couple days of the first travel trip.
Why is the first travel trip so long? What do we do for a month?
This month is spent bonding and building a relationship with your child. Your child will live with you at your hotel/apartment for the entirety of the trip. Besides the mandatory court hearings, you are able to go sightseeing, travel around Latvia, potentially meet your child's foster family or visit the orphanage, etc.
Can we bring our children with us on the first trip?
Yes! You are certainly able to bring your kiddos with you on your trip.