"Kale" Is Holding on to Hope!
Did you know?
Families in CAN's Bulgaria Waiting Child adoption program can be matched with a child or sibling group at any point in the process! Visit the CAN photo listing or contact our Bulgaria adoption specialists today to learn more!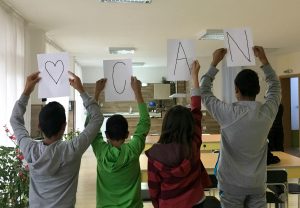 Kale is a handsome and outgoing boy who will  be turning 14 years old this month. When he spoke to our in-country representatives, he said he knows it's unlikely that he'll find a Forever Family due to his age, but he's still holding on to hope.
Kale said he has always wanted to be adopted by a family in the United States so that he can begin a new life with the love and support of a family. Throughout the years, he has watched his friends in the group home find their families, and he wants so desperately for him to find a family of his own. When our rep began asking him questions, he was reluctant to speak up because he was worried that his answers would be different than the kids' who had previously been adopted.
Based on everything we've heard from our Bulgaria reps, Kale is an incredibly sweet, happy and kindhearted boy who wants nothing more than to have a family and a feeling of belonging. He has normal physical and psychological development, a good sense of self-esteem, and he's always happy to help out around the group home.
If you are interested in learning more about Kale or if you would like to see his medical file, photos and videos, please visit our CAN photo listing or contact our CAN matching specialists today!
Resources:
– Learn more about CAN's Bulgaria adoption program
– Visit the Waiting Child photo listing to request Kale's file
– Contact an adoption specialist