Bonding in Haiti!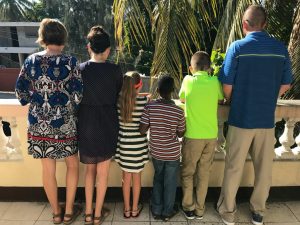 We are DELIGHTED to share that one of the families in our Haiti adoption program is currently traveling for their bonding trip! The entire family got to join in on this trip to spend some quality time with the newest little family member, and it sounds like they're having a great time! In a recent update, the family shared:
"The kids are doing amazing. He is doing amazing. We could not be a better match!"
This is such an exciting milestone in their adoption, and we are honored to have the opportunity to follow along with their journey.
Enjoy the rest of your trip, and safe travels home!
Our Haiti adoption program has both a Healthy Track and a Waiting Child program. Our Healthy Track program gives families the opportunity to be matched with a medically healthy child as young as 2.5 to 5 years old, while the Waiting Child program helps find homes for older children, sibling groups, and children of all ages with special needs!
If you're interested in learning how you can be matched with a child through CAN's Haiti adoption program, visit our website or contact our Haiti adoption specialist today!
Resources