GWCA & CAN Family Reunion is BACK!
Our Family Reunion is back by popular demand! Be sure and join us September 29, 2012 at Moody Gardens in Galveston, Texas (just outside Houston).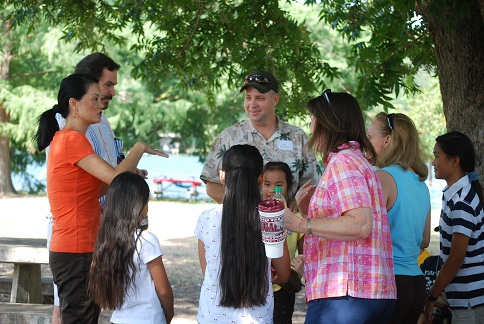 When: September 29, 2012 from 10:00 am-2:00 pm
Where: Floral Hall A2, Moody Gardens on Galveston Island, Texas
Registration fees: $15 per adult, $11 per child (ages 4 to 11 years). Registration fee includes lunch and beverages. Registration fee does not include Moody Gardens passes.
To register to attend the 2012 GWCA & CAN Family Reunion, please click here.
Adults can mix and mingle with other Great Wall China Adoption and Children of All Nations families! All families attending will have the opportunity to meet Mr. Su Yao Xing, Director of Zhongshan Children's Welfare Institute in Guangdong Province. Prospective adoptive families are welcome to attend!
The kids will be able to enjoy fun crafts & cultural activities!
The first five families to register to attend the Reunion are eligible to receive a discounted hotel room rate if you plan to stay at Moody Gardens. Please contact April Wareham, at 512.323.9595 x 3032 or send her an email, for more information on booking!
About Moody Gardens
Moody Gardens is the perfect island escape for work or fun! Moody Gardens is an education destination that utilizes nature in the advancement of rehabilitation, conservation, recreation, and research.

Things to do at Moody Gardens:
Experience the Rainforest Pyramid
Explore the Penguin Pyramid
Visit exhibits at the Discovery Museum
Enjoy a paddlewheel boat ride on the Colonel Paddlewheel Boat (pictured above)
Relax in the lazy river at Palm Beach
Schlitterbahn Waterpark close by!
To buy tickets or learn more about the attractions at Moody Gardens, please visit their site here.