Four Families Traveling to Bulgaria!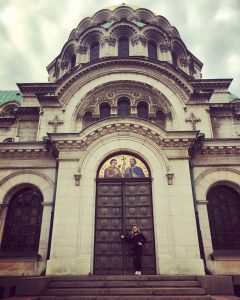 This January, FOUR of the families in CAN's Bulgaria adoption program are traveling to meet the kids that they've been matched with. What an incredible way to kick off the new year!
Bulgaria's adoption process requires families to travel twice , once for a bonding trip, and once to finalize the adoption and bring their child home. Each of the families traveling this month are completing their first trip, and will spend around one week in-country getting to know more about their child's personality and/or needs while spending time with them in their hometown.
At the end of the bonding trip, our families will all have to say a difficult "goodbye" to their kiddos and prepare to head home where they'll anxiously await news of their second trip. This second trip is when all the pieces finally come together, and our families have the opportunity to finalize their adoption and bring their kiddos home forever!
Congratulations to each of the four families who will be traveling this month! We are so excited to continue following your journeys as you take one step closer to bringing your kiddos home forever.