Family Traveling to Latvia!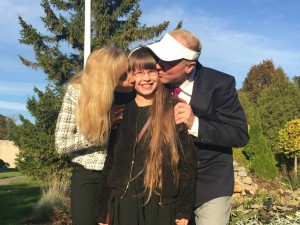 This summer, so many amazing families stepped forward to welcome children from Latvia and China into their homes through our Orphan Hosting programs. While some of these families did so with the intention of giving the children an incredible experience or advocating on their behalf, many of our host families have been working diligently to get through the adoption process to welcome their host child into their family forever.
One such family that participated in our Latvia hosting program is taking an very exciting step in their journey this week, as they're packing their bags to travel to Latvia! This is their second Latvian adoption process through Children of All Nations, and we are so happy that we've been able to follow them through each step along the way!
We hope that they have a safe and wonderful trip, and we can't wait to see all of the photos when they return!
Children of All Nations' Latvia adoption program specializes in placing healthy older children, sibling groups, and children of all ages with special needs. If you're interested in learning if this program is right for your family, contact our CAN matching specialists today!
We are currently matching children and sibling groups for our Latvia winter hosting program! If your family is interested in opening your hearts and your home this holiday season, visit our Orphan Hosting photo listing or contact our hosting coordinators at shannon@gwca.org!