Family Adopting Siblings From Bulgaraia
One of the amazing families in our Bulgaria adoption program has begun submitting their paperwork to adopt a sibling group of THREE!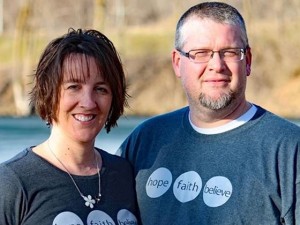 When they first met, Kam and Travis would have never imagined that they would be adopting a sibling group of three, however, over the years they began to feel that God had a sense of humor when it came to answering their prayers. While adoption had always held a place in Kam's heart, Travis took a little bit longer to come around to the idea of it. In 2010 when a devastating earthquake struck Haiti, Travis saw the need of children around the world and began to feel that his heart was opening to the idea of adopting.
When the time came for Kam and Travis to select a program to adopt through, they decided to sign up for our Bulgaria Waiting Child program, as Kam had traveled there previously on a mission trip. While she was there, she was surprised by the impact that the older orphans had on her, as they were fully aware of their situation and of the loss in their lives. Adopting an older sibling group just made sense to both of them.There is such a need when it comes to taking care of the orphan but there is an even greater need for sibling groups. The larger the group or older they are, the smaller their chances are of ever having a forever family. The odds go down even more if there are boys in the group. Since Kam and Travis already have 3 boys in their family they felt that adopting a sibling group with two boys and one girl would just add to the fun! 
Kam and Travis are both very excited to begin their journey towards bringing their kiddos home from Bulgaria so that they can add to their three ring circus!
"Adopting into our family won't make a very big dent in the 175 million+ orphan crisis, we realize, but it will make a difference to the ones we bring home."
Visit Kam and Travis' YouCaring page to read more about their adoption journey or to contribute to their fundraiser!