Heart to Heart Hosting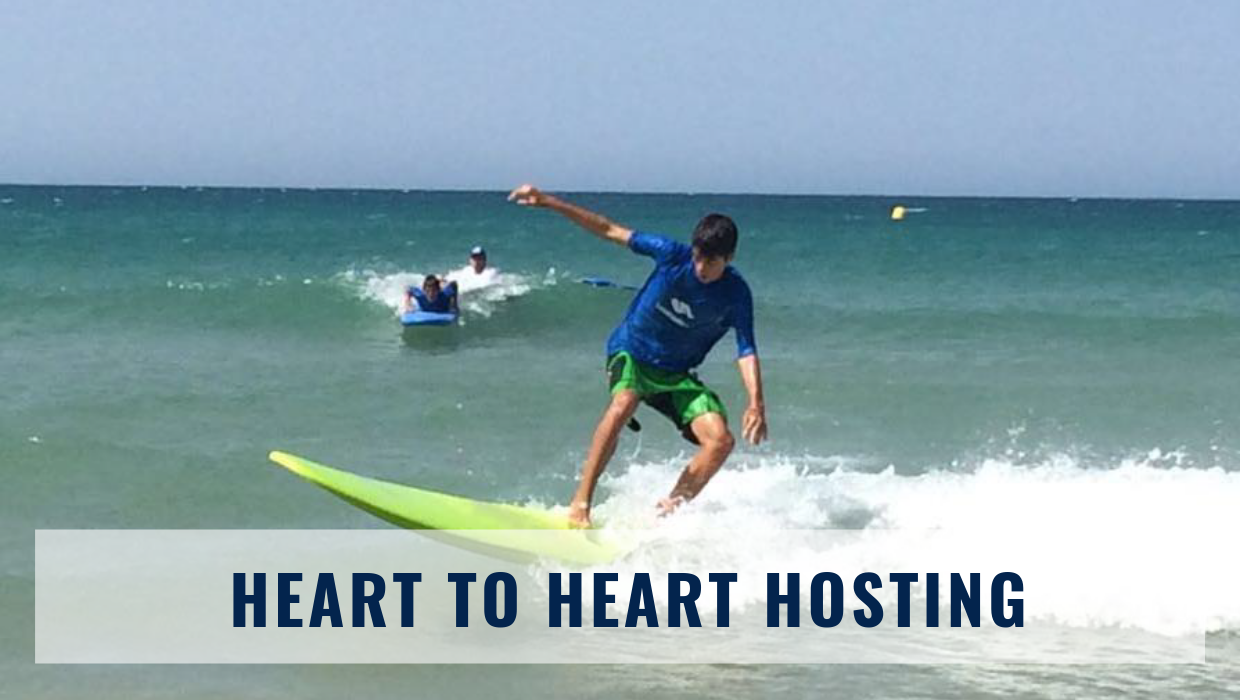 Connecting children with their cultural heritage can be so helpful for children and your family. A great place to start is at home, and what better way than to host an exchange student!
Meet The Vitek Family!

Hosting Unai was a family decision that we made because we wanted a role model for our 6 year old son and we could not be happier with how everything turned out! Unai, was more than just a role model, he really was another family member!

Unai was a great student and had no problems adjusting to high school in the US. We were worried about how well we would be able to communicate with each other, but his English was very advanced and we had no problems. We would work on homework all together after school and always had dinner together at the end of the day. He really just meshed with our family so well. Unai was into skateboarding, surfing and skiing and was even able to teach our son how to surf after a few trips to the beach!

We have learned so much from Unai over this past year. Mainly that we have a lot of love to share with others and we are more than willing to share with the exchange students that stay with us. Our son has learned a lot too. He can speak a bit of Spanish now and is more willing to try new things.  I think Unai opened our hearts to hosting and showed us the huge impact personal connections make.
Mrs. Vitek, host parent with Student Ambassador Exchange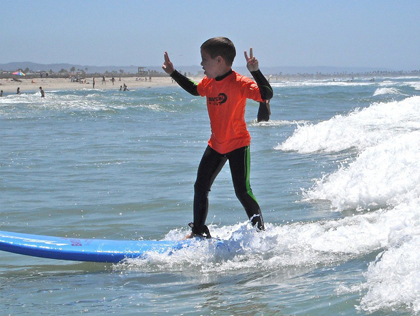 Hosting an exchange student is a great way to connect over shared and new experiences. Students come to the US to study at a US public high school, and live with host families. These students are ambassadors in their host communities. Students are encouraged to share their country, and culture with their host family and their community. Plus, Children of All Nations offers its own program called Student Ambassador Exchange so you can work with the same CAN team members you already know!
Students are from nations all over the world and are between 15-18 years old and have a wide variety of interests. Students are selected for the Student Ambassador Exchange Program based on their academics and comprehensive English abilities. And Host Families can host for a few months, a semester or a full school year, so there are options that work for your families.
And there are NO application fees or direct costs for hosting! The only things host families have to provide exchange students are:
A bed in a shared room, with a child of the same gender or in their own room.
Three meals a day. (Students bring their own money to cover meals when going out)
Transportation to school and activities if a school bus is unavailable.
A supportive and caring home.
Meet the Exchange Student and fill out an obligation free application to see the student's full, unblurred profiles!