Why CAN Loves Burundi
Each of our GWCA and CAN matching specialists have programs that they hold close to their hearts. For Shelby, one of our CAN matching specialists who works with several of our programs around the world, that program is Burundi. We have been overjoyed to see so much movement with this program lately, as several families have recently been matched with their kiddos and are preparing to travel to meet them. This blog will tell you a little bit about why Burundi holds a special place in Shelby's heart. If you're interested in learning if this program is right for your family, contact CAN today!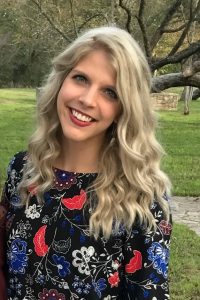 Being one of CAN's international adoption counselors is by far one of the most rewarding and unique opportunities I've had the privilege to experience. Working with several different countries has truly opened my eyes to the differences in people and cultures all around the world. For almost a year and a half now, I've had the pleasure to work with many of our amazing in-country representatives to achieve our common goals of finding forever families for our kiddos.
Although I thoroughly enjoy working with all six of my countries, our Burundi program has always held a special place in my heart. Between our fantastic in-country staff, the simple and straight-forward adoption process, and the beautiful children, it's no wonder Burundi has remained my favorite program since day one. Once families have submitted their paperwork to country, they can expect to receive a match within 1.5 years. As more and more Burundi orphanages begin to open up to the idea of international adoption, we anticipate the wait times to be matched will decrease. All of the children we have previously matched have been happy and healthy and are so eager to meet their forever families. There is an array of ages available, including very young kiddos under the age of 2 which is not commonly seen in the majority of the programs we work with.
I can honestly say that each one of our in-country staff members is willing to go above and beyond to help advocate and match the available kiddos. The passion and dedication they have for the children is phenomenal. Our representative is in constant communication with CAN as well as the Ministry in country, which makes it incredibly easy for us to get the most accurate and up-to-date information. If I can ever make my dream of visiting Africa into a reality, you can guarantee I will be visiting our rep to give him a huge hug for all of his hard work on behalf of the children!
I'm often asked about the safety of Americans traveling to country – it's no secret that Burundi is a poverty-stricken country that continues to struggle on and off with political protests. The protesting has not affected the adoption process thus far and has not proved to be a huge impact to any family that has traveled to country. Additionally, our rep acts as a guide and translator throughout the entirety of a family's visit; families will never find themselves alone while they are in Burundi. Although our family's safety is CAN's number one priority when traveling, I also think it's crucial for families to experience firsthand the country and culture where their child was spent a portion of their childhood.
If you have longed to adopt a child from Africa, are curious to learn more about our Burundi program, or simply don't know how or where to begin your adoption journey please don't hesitate to contact me. I'm always happy to talk your ear off about the ends and outs of the international adoption process.