CAN Families Traveling!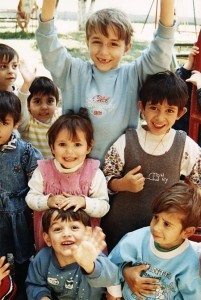 There are countless exciting moments in each adoption journey, from the moment you begin submitting your paperwork to the moment you're matched with your child. We love celebrating each of these moments as every step forward means a family is one step closer to having their child in their arms.
This week we are celebrating milestones for FOUR incredible families in our CAN adoption programs.
Welcome Home!
We would like to welcome home two families who have just traveled. One family who is adopting through one of our Africa adoption programs has just returned from a bonding trip with their kiddo, and one family has just returned from Latvia, bringing their kiddo home FOREVER!
We are so happy to know that you have all made it home safely, and we can't wait to continue following your journeys!
One Step Closer!
In addition to welcoming two families home this week, we are delighted to announce that two other families have just received notice that they will be traveling soon! One of these families will be traveling to Bulgaria for a bonding trip, and the other family will be traveling to the Philippines to welcome the newest member of their family!
Congratulations to all four of these incredible families from all of us at Children of All Nations! For more information on CAN's international adoption programs, contact info@childrenofallnations.com today!