Bulgarian Sisters Need a Family!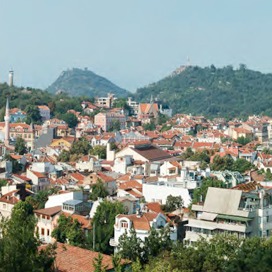 "Adopting one child won't change the world, but for that one child the whole world will change."
Could you imagine, as a young girl, leaving your home with your little sister and reporting your family to social services? Unfortunately, for many children this is a common theme, and one pair of our siblings experienced this scenario first hand. Autumn and Audrey are healthy sisters living in Bulgaria who were not dealt the best hand in the earlier years of their lives. Even with the ups and downs that they have experienced, both girls are extremely resilient and are looking forward to finding a safe and loving forever family. They are 12 and 15 years old and love the outdoors, playing volleyball, and of course spending time together. They are both doing wonderful in school and all of their social workers and teachers have nothing but positive things to say about them. These two amazing girls need a family, if you or someone you know is interested in learning how you can be matched with them, please contact our Bulgaria Matching specialist, Hilary, at hilary@childrenofallnations.com today! Even if you are not able to adopt these girls yourself please help us advocate for them by sharing their information!
Due to the privacy policies in place for our Bulgarian Adoption program, we are unable to share a photo of Autumn and Audrey on our blog. If you are interested in seeing a photo of these beautiful girls or learning more about them, visit our Waiting Child photo listing, or join our private Facebook group today!