Benefit for Burundi: 30 days to $3,000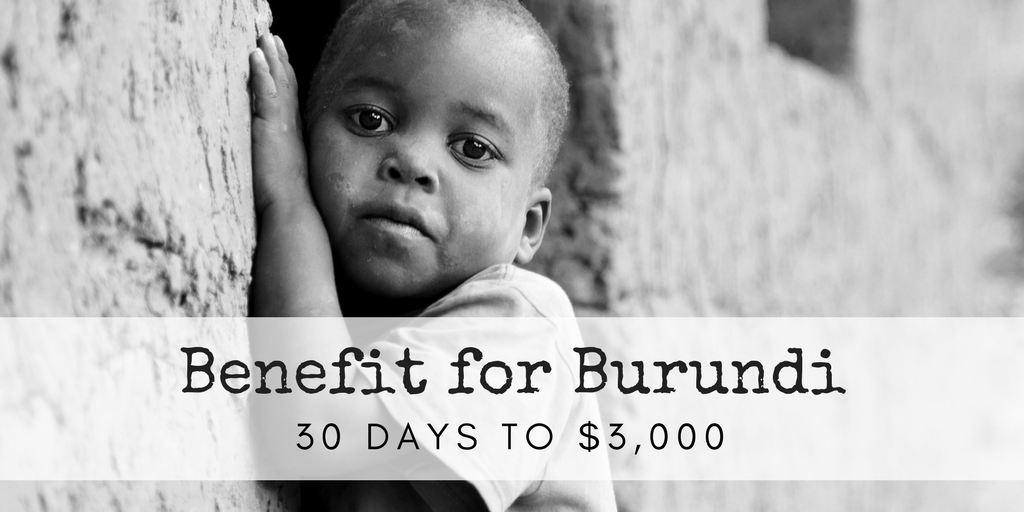 UPDATE: We're happy to announce that over $2,500 was raised in the fundraiser for the orphans in Burundi! Thank you to all of our supporters!
In 2017, we launched a Benefit for Burundi fundraiser in hopes of being able to help an orphanage in Burundi that is near and dear to our hearts. Unfortunately, this orphanage does not have any financial assistance. Because of this, they are many months behind in rent and have minimal supplies.
At the close of our last drive, we were able to send funds to help this orphanage pay rent, buy supplies and much more! However, the orphanage still needs our help. In our continued efforts to find something more sustainable for this orphanage, we are asking you to help us raise $3,000 in 30 days. All proceeds raised will go towards the orphanage's needs.
By purchasing a shirt or making a contribution, YOU will directly be impacting the lives of many children who did not choose for this to be their story. Thank you for helping us help them!