6 New Referrals from Africa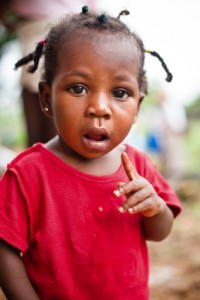 What an exciting time this has been for our families that are adopting from Africa, as we've recently received a total of six new referrals! One of these referrals is for a family in our Uganda adoption program, and the other five are for families in our Burundi adoption program. Congratulations from all of us at GWCA and CAN, as you're one step closer to bringing your little ones home forever!
Our Burundi adoption program offers families a relatively quick matching process, fantastic in-country staff support, and the opportunity to be matched with a younger, medically healthy child. While the age of each child matched will vary, we have seen that most referrals are for children under age 5! If you're interested in learning how you can join our Burundi adoption program, contact our CAN matching specialists today!
Children of All Nations' child sponsorship program, Fostering Hope, helps provide opportunities for giving back to children in need through individual and program sponsorship. Sponsored children will receive monetary donations from individuals and families to support their orphanage or foster home care, nutrition, schooling, therapies and medical care based on their individual needs. Sponsors receive photos and updates on the child that they are sponsoring, and get to see firsthand the difference they are making.
If you're interested in learning how you can sponsor a child, visit our Fostering Hope page today!