6 Kids Home From Philippines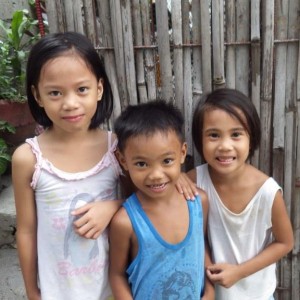 We are so happy to announce that six kids from our Philippines adoption program have recently come home to their Forever Families! We are so incredibly excited for these kiddos as they get settled into their lives here in the US, and we can't wait to see what their futures hold. Congratulations from all of us at Children of All Nations!
Interested in adopting from the Philippines?
Children of All Nations has three different Philippines adoption programs, a Waiting Child program, a Healthy Track, and a Relative Adoption program.
Healthy Track Adoption
Each year we are given a limited number of spots to fill for the Healthy Track program, and we are now accepting applications! If your family is interested in learning how you can adopt a medically healthy child from the Philippines, contact our CAN Matching Specialists to learn how you can get started today! In this program, families must be open to adopting a child of either gender. Additionally, while there is a possibility of being matched with a child as young as 2.5 years old, we ask that families are open to at least age 5.

Waiting Child Program
Our Philippines Waiting Child program provides families with the opportunity to look for their child on what is referred to as the "Special Homes Findings List." This is a list of children that are considered more difficult to place based on their age, their special need, or the fact that they are a part of a sibling group of two or more. Families in this program do not necessarily have to be open to either gender, making it a great option for families that feel strongly about being matched with a child of a specific gender.
Relative Adoption
If you currently have a family member that is living in the Philippines and is in need of adoption, CAN may be able to help! Contact our Philippines Matching Specialist today to learn more!
Resources: 
*For privacy purposes, the image used is a stock photo.