Philippines Healthy Track Adoption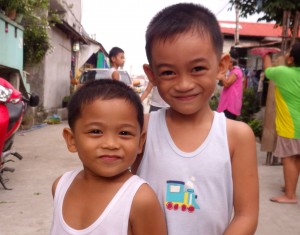 1. Children in the Regular Track are considered relatively healthy
The children available through the Regular Track adoption program in the Philippines will be considered Healthy or with minor special needs. These are the kiddos who are not included in the Philippines Special Needs program.
2. You can get a child as young as 2.5 years
Children in the regular track will be as young as 2.5 years old. Although you will need to be open to at least age 5 your family does have the opportunity to be matched with a younger kiddo!                                                                                                   
3. The process is quick
In comparison to other healthy referral programs the Philippines Regular Track Program is very quick. After a family submits their dossier we anticipate an average wait time of 24 months until match.
4. Can not specify gender
One of the small rules that goes along with Philippines Regular Track is that a family can not specify the gender of the child they would like to adopt. Families need to be open to either a boy or girl.
5. There are limited spots available
We are given an allocation of Regular Track Spots each year and those spots fill up fast so contact one of our International Adoption Councilor's today to learn more about the program and get your process started!
Don't forget to check out or Philippines Hosting opportunities!