5 Reasons to Adopt From Bulgaria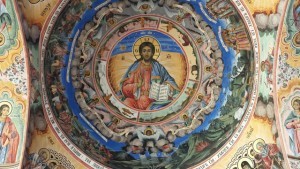 If you are looking to grow your family through international adoption, our Bulgaria adoption program could be a great fit! As this program continues to grow, we are seeing more and more children's files coming in each month, giving us the opportunity to help place children with loving Forever Families. Below are five reasons your family may want to consider beginning your Bulgaria adoption journey!
For more information, contact our CAN matching specialists today!
1. Traditional and Waiting Child Programs – Bulgaria has both a Traditional Adoption program, and a Waiting Child track! Families that are waiting for a referral in the traditional adoption program are able to look at the Waiting Children that our agency is advocating for, giving them the option of switching to the Waiting Child program if that is where they find their child.
2. Get Matched Quickly – In our Waiting Child program, you get to play a role in the matching process, meaning you can submit your request to be matched as soon as you find your child!
3. Siblings – Your family can be matched with a sibling group of 2 or more! While this is more common in the Waiting Child program, it is a possibility in the traditional program as well depending on the age range that you're open to. Recently we've seen several sets of older twins in our Waiting Child program! 

4. Healthy Older Children –  Our Waiting Child program has children of all ages with varying degrees of needs. However, occasionally the only reason that a child is considered a "Waiting Child" is because they are older.

5. Younger Children – While younger healthy children are available through the traditional program, there are younger Waiting Children with special needs ranging anywhere from very minor to more moderate or severe. For families that are comfortable with needs, this is a great alternative which offers a shorter wait time.

If your family is interested in learning more about either our Bulgaria Traditional Adoption program or our Waiting Child program, please contact our CAN Matching Specialist, visit our Photo Listing, or join our Facebook group today!
Resources