3 More Haiti Referrals!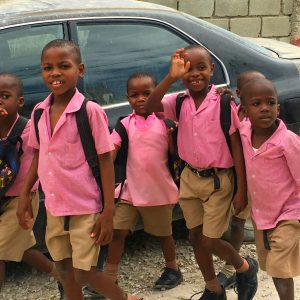 The recent excitement in our Haiti adoption program continues with THREE more families receiving their this week!
Two of the three families that received referrals were in CAN's Haiti Healthy Track adoption program, while the third family is currently adopting through the Waiting Child program. All three referrals were for sweet boys, ranging in age from 4 to 13 years old! We are so incredibly excited for these three families as they take one step forward in their adoption journeys. Congratulations from all of us at GWCA and CAN, we look forward to following the rest of your journey home!
Haiti Adoption
CAN's Haiti adoption program has both a Healthy Track and a Waiting Child program. Our Healthy Track program gives families the opportunity to be matched with a medically healthy child as young as 2.5 to 5 years old, while the Waiting Child program helps find homes for older children, sibling groups, and children of all ages with special needs!
Each year there are a limited number of spots available in this program, and they typically fill up very quickly. We have already filled all of the spots in our 2017 program, and are now accepting applications for our 2018 program. Families who start the process for our 2018 program right now will be able to submit their dossiers as early as October 2017, so there's no better time to get started! If you're interested in learning how you can be matched with a child through CAN's Haiti adoption program, visit our website or contact our Haiti adoption specialist today!
Resources